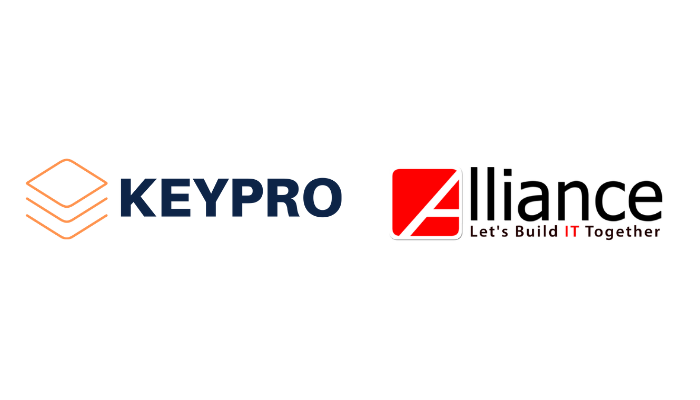 Cebu, Philippines; Vantaa, Finland (December 4, 2020). We are happy to announce the strategic partnership between Alliance Software Inc., a leading Filipino IT solutions and services company, and Keypro Oy, a global Finnish company focused on streamlining Geographic Information Systems and network information management. This partnership aims to strengthen the digital network of utility companies in the Philippines by providing high quality, detailed, and up-to-date network information available to all stakeholders.
With Keypro's expertise in GIS and Alliance's strength in the IT solutions and services market in the Philippines, this new partnership will provide seamless network digitization in the Philippines and would further transform major utility companies in the country to meet future needs.
As a start, Alliance Software, Inc will offer the KeyAqua software in the Philippines. KeyAqua is a comprehensive and expandable geographical information solution for water business experts and water supply companies. The solution has the browser-based GIS platform, a network inventory for water, sewer and stormwater networks. KeyAqua also has tools for network analysis, reporting and communications to customers of the utility itself. Alliance Software offers KeyAqua as a convenient turn-key, hosted solution.
Current KeyAqua users include around 100 water districts in Europe. In the Philippines the local water utilities such as Cabanatuan City Water District (part of PrimeWater), General Mariano Alvarez Water District, Tanza Water District, Teresa Water District and Amadeo Water District use KeyAqua.
"We are thrilled to partner with Keypro Oy in the Philippines. Keypro's unique and cutting-edge network solutions allow Alliance Software to further expand our efforts to help Filipino companies digitally transform and thereby become more competitive and responsive to their customers in the new business environment," explains Robert Cheng, CEO and President of Alliance Software, Inc.
"Alliance Software has a very strong competence and proven track record in delivering IT and software solutions in the Philippines. Also, Alliance Software is fully owned and managed by Filipino leadership, which is very important for the continuity of such crucial service involving water supply. This combination – Alliance's expertise together with our KeyAqua software solution – means that we will be able to provide unforeseen software and service locally by Alliance Software. We are truly excited about this partnership we announce today", says Kai-Uwe Prokki, CEO and Board member of Keypro Oy.
About Alliance Software
Alliance Software, Inc. is a global IT services and solutions company. Alliance was established in 2000 and has since grown to become one of the Philippines' largest and most respected independent software development outsourcing company. Alliance offers cutting edge yet practical business solutions packaged under the Alliance Edge brand. Aside from KeyAqua, solutions include WebPOS, Accounting packages such as SAP B1 and Microsoft Dynamics, HRIS + Payroll package, CRM, and relevant cloud solutions. Alliance is a managed CSP specializing in the development, deployment and managed service support on the Azure cloud platform. More at https://alliance.com.ph/
About Keypro
Keypro Oy is a Finnish software and services company specializing in network and spatial data solutions. Keypro customers are the owners, contractors, designers and operators of various underground and surface networks. They serve more than 300 customers, covering telecommunications networks, water supply networks, electricity distribution, street lighting, district heating and natural gas. As an internationally unique company, they offer both expert services related to online information and software solutions for online information itself. Internationally, Keypro deliver professional services and online data solutions to several countries – Keypro partner network covers more than 10 countries. More at https://www.keypro.fi/en-gb/