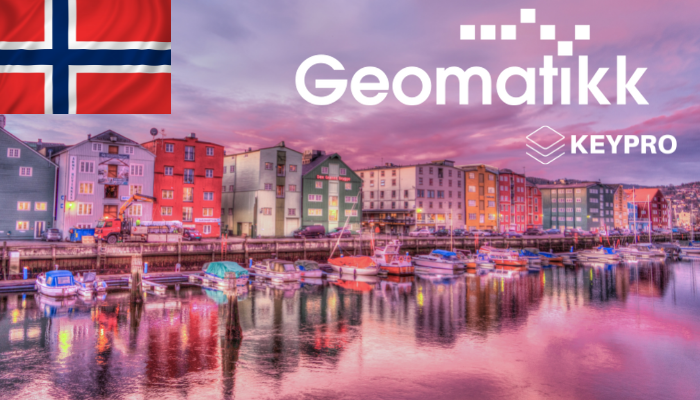 Keypro and Geomatikk together for the Norwegian market with GIS/NIS systems
Big news: we are happy and proud to announce, that Keypro network information software solutions are now available in Norway. For more information related to products, please see product pages at geomatikk.no and keypro.fi websites.

User needs in Norway
We are eager to learn about Norwegian municipalities needs and to listen how we could help with our solutions. We have been visiting events in Norway to meet colleagues and users to hear from their needs. We did some demos of our products, and we had many interesting discussions with users.
Photo: Magne and KeyAqua presentation in Geomatikk Customer event in Oslo, May 2022
What did we learn when demoing our products and meeting with users?
Many customers were pleased to hear that there is now more solutions available in the field, and the overall feeling and welcoming was positive
Importance of data security > we have data security ISO verification and overall this is our strength
There is need for analysis tools > this is also our strength
There is a need for data transfer between systems > We have Rest API and other interface solutions to connect with third party solutions, which allows the data utilization, for example hydraulic modelling, planning, reporting or data visualization solutions
Usability is high priority, and solutions need to save time, not consume it > this is also our strength: we have intuitive user interface and a brand new mobile interface optimized to field work. Also, we have good local support through Geomatikk, and they know user needs in Norway
Geomatikk and Keypro roles
Our aim is to provide the best GIS/NIS solution for end users through partnerships. We focus on what we are good at, and with help from our distribution and technology partners we deliver help and solution together for users. We believe that for good customer satisfaction, local presence is critical. Hence, we are happy to have our local partner Geomatikk who already is familiar with the network owners, their users and user needs. Keypro is taking care of product development, and Geomatikk manages the local customer support and projects related to deployment such as data conversions.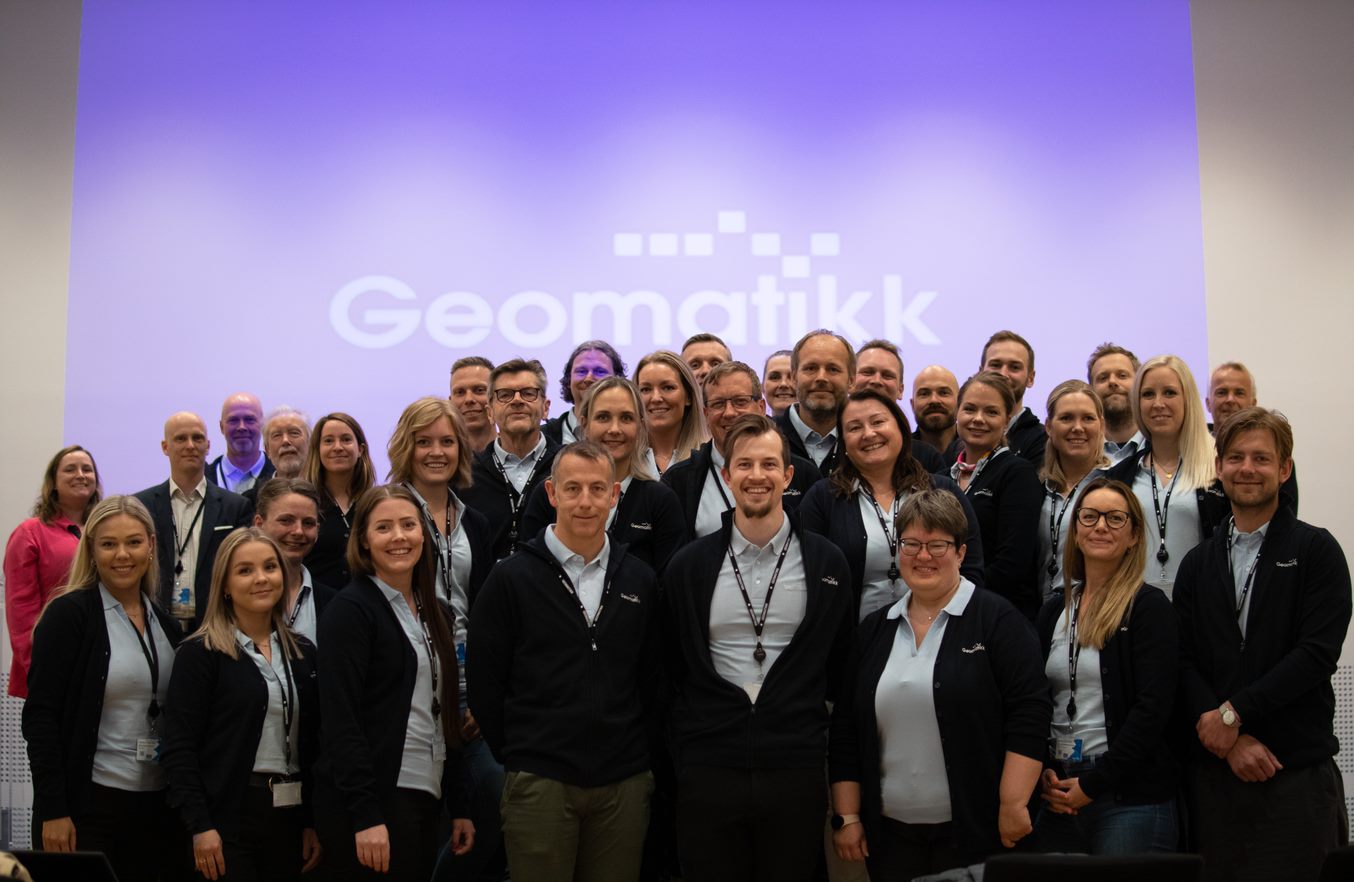 Photo: Geomatikk personnel together with Noora and Olli in the Geomatikk Customer event in Oslo, May 2022
How to proceed? What is our plan?
We will continue discussion and ideation with the users and partners. Hence, we will be organizing ideation and networking meetings through Teams and on the spot
Next, we search for technology partners, and we aim to pilot data transfer between the solutions. Important partners for us include:

We need customer, consumer point and meter data from CRM solutions to provide communication and analysis tools
We need flow data from Scada or IoT providers to provide analysis tools
We are eager to provide our hydraulic modelling plug-in with our partner Fluidit

Last but not least: We search for piloting municipalities, to get started and to learn more together.

Thanks and hope to see you soon again!
Book a meeting or demo with us by clicking here.