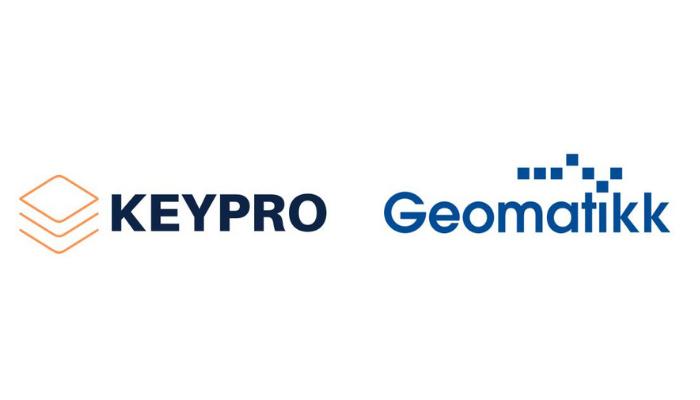 Oslo, Norway; Vantaa, Finland (January 12, 2021). Geomatikk and Keypro announce today the expansion of partnership between the companies, now also covering the United Kingdom.
Geomatikk is a leading provider of GIS services in the Nordics and Keypro is a global Finnish company focused on the development of network information systems and the streamlining of related processes. Previously, the companies have collaborated strategically in the Nordics. The partnership builds on both Geomatikk's and Keypro's extensive experience of in creating, managing, and maintaining GIS data and in Geospatial software solutions.
With Keypro's expertise in GIS software and Geomatikk's strength in the GIS services as well as check-before-you-dig services this new partnership will provide a comprehensive service to the network owners, network planners and other network infrastructure stakeholders in the UK. The service offered by Geomatikk and powered by Keypro ranges from managing the network information lifecycle, from planning to maintenance, to preventing damages to the networks.
Starting today, Geomatikk will offer the full Keypro software portfolio in the United Kingdom, initially focusing on the needs of the fibre industry with the KeyCom network information solution. KeyCom is a next-generation, comprehensive and expandable geographical information solution for modern fibre and telecoms providers. The solution has a browser-based GIS platform, a physical and logical network inventory and seamless support for automated planning solutions as well as active device provisioning. Current KeyCom users include approximately a hundred telecommunications providers globally. Geomatikk offers Keypro software as a convenient turnkey solution, hosted and fully managed.
"We are proud to announce the partnership with Keypro in the UK, and we are greatly looking forward to creating value for the UK infrastructure industry". Says Tore Blekastad, managing director of Geomatikk UK. "Keypro's leading solutions for Network information management, combined with Geomatikk's competence and service quality, represents a new and innovative alternative for forward-thinking infrastructure and fibre companies".
"Geomatikk has very strong competence in GIS services and various processes associated with network owners' needs, spanning many years now. We are honoured to announce this new partnership now in the United Kingdom between our companies", says Kai-Uwe Prokki, CEO and Board member of Keypro Oy and continues, "The point here is not only about availability of best GIS services and best GIS software, but the combination of those two, allowing the networks owner in the UK to give their GIS assets to reliable hands."
About Geomatikk
Geomatikk delivers solutions and tech-enabled services to network owners, contractors and designers in the areas of GIS and utility network management and 'check-before-you-dig'. Geomatikk GIS services help asset owners speed up time-to-delivery and reduces lifecycle cost of managing their networks. Geomatikk's 'check-before-you-dig' digital platform, field applications, and surveying services reduce risk of utility strikes and streamline processes for damage prevention of underground service lines, with a 40 % reduction in utility strike frequency for member asset owners over the last five years. Geomatikk currently operate managed services for more than 300 asset owners in the Nordics and performs underground surveying for about 200.000 projects annually.
More at https://geomatikk.com/
About Keypro
Keypro Oy is a Finnish software and services company specializing in network and spatial data solutions. Keypro customers are the owners, contractors, designers, and operators of various underground and surface networks. Keypro serves more than 300 customers, covering telecommunications networks, water supply networks, electricity distribution, street lighting, district heating and natural gas. As an internationally unique company, Keypro offers both expert services in the field of information and software. Internationally, Keypro delivers professional services and online data solutions to several countries via its expanding partner network.
More at https://www.keypro.fi/en-gb/