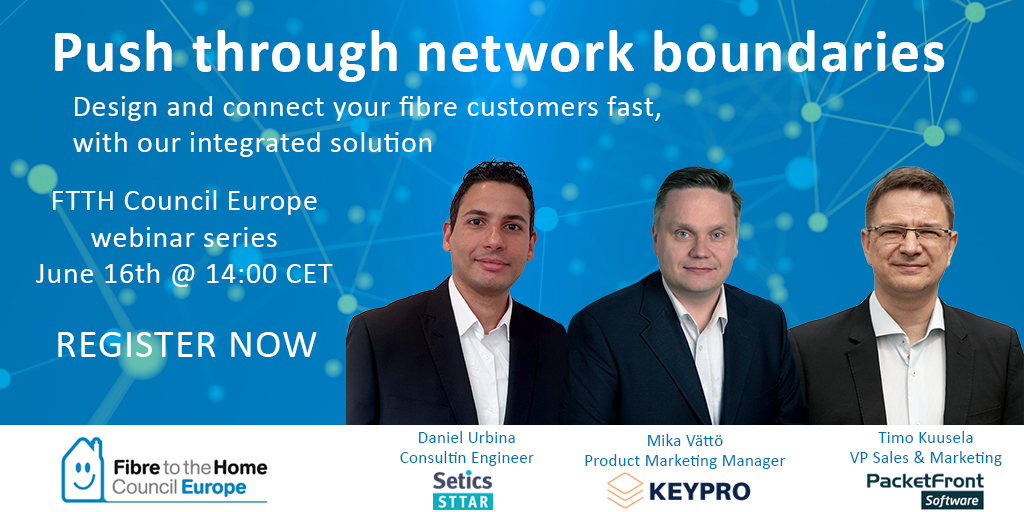 Most FTTx networks are planned, built and operated with a mosaic of software tools, management systems and manual tasks creating time consuming and error prone workflows and poor documentation. This means valuable time and resources are spent far from optimally.

You may want to do something about this, but you are concerned about costs and timescales of starting a major automation project.

Don't worry. Join the webinar to see an example of how to make the automation possible without starting a massive and high-risk multi million project expenditure. We show a way to navigate through the process easier, faster and cheaper starting from fibre planning, passive and active network build-out and documentation all the way to delivering customer services.

This webinar will focus on an example operator's journey from network planning, building and documentation to service activation, supported by an integrated and automated solution.