1 min read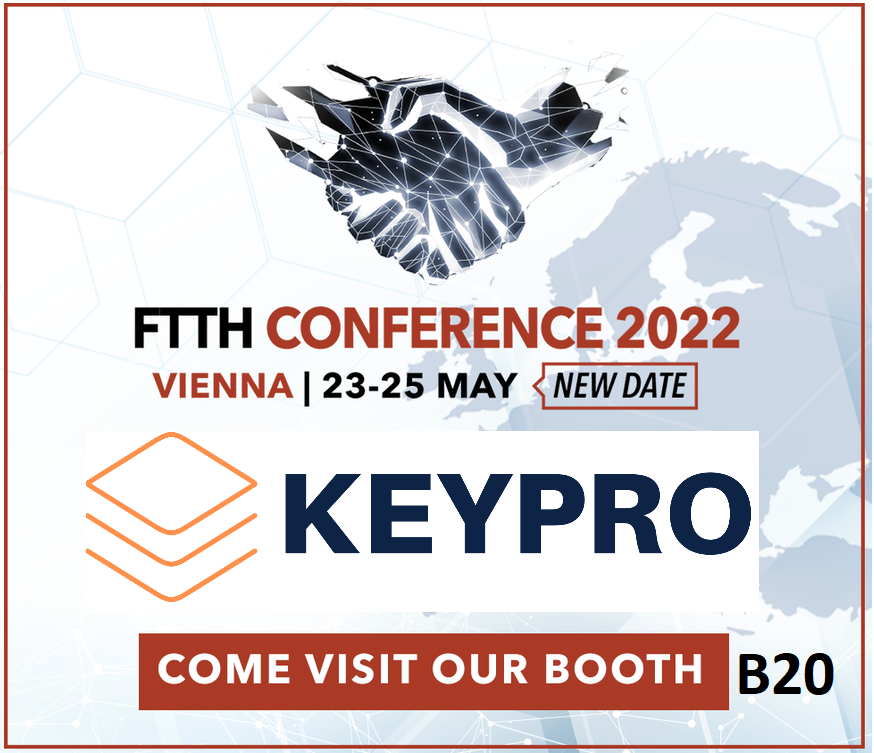 Keypro is exhibiting again at world's largest fiber broadband summit, which will take place in Vienna 23.-25. May 2022 at Messe Wien Congress center. Visit our booth B20 and we will share our expertise on how to deploy fiber networks faster and how to maintain efficient operations by using state of the art interfaceable telecom GIS solution.

We will also participate on Monday in Workshop 7, 10.15-13.30 where we will talk about integrated data flow from PNI (Physical Network Inventory) and GIS (Geographical Information Solution) point of view. Come and hear how single source of truth prevents data barriers between different teams.

Join us at FTTH Conference 2022 – booth B20. We look forward to meeting you in Vienna.